---
This is part IV of the series where I will examine the problem that #Canada has with its lack of funding for #technology startups. If you happen to have missed part I of Canada, and more specifically Toronto, belongs at the top– Tech (for me) over the last 20 years; you can still view it here, or part II – Canadian brain drain and Toronto tech is too cheap can be viewed here and part III – Lack of venture capital money, lack of visionary technology leaders and lack of Canadian exits is right here.
In case you missed it, the Wall Street Journal actually wrote about the same topic as this series is targeting this past week and included one of my employees – Cole Clifford from DeepLearni.ng.  It also chronicled how #Trudeau also believes in the "#brain drain" which was part II of my series.  Great minds think alike I guess.
I will continue to write one post per week of meaningful length.  I don't do much in terms of social media (other than some light twitter) as I find it's detrimental to my personal goals, so this is where you'll be able to find most of my ramblings going forward.  You may also want to check out my business where I am attempting to throw the real estate community (in Ontario) on its head by applying #Artificial Intelligence techniques to the mass amounts of data that I've amassed in aggregate from being a #realty broker.
Expect the following topics over the coming weeks as reasons for why the time is only now for Canada:

University of Waterloo and University of Toronto students' obsession with the valley
This week's post will be a shorter one that you might be used to, it's covering just one topic. It's not because this topic is so big that it warrants its own post, it's just based on my available time for this week.  Don't worry, I'll be back here next week talking about how the state of Canada's tech sector (and mostly AI) is changing and how we're starting to be seen as a powerhouse due to some changes that have all happened (and aligned) at the same time, or roughly thereabouts.
Being a tech hiring manager (in companies past) has not been the most pleasant of things when trying to get a critical mass of University of Waterloo (UW) Co-ops or University of Toronto (UofT) Professional Experience Year students (PEY) to join our team(s) for their mid-education terms. Sure, there was the stress that we were not in the sexiest of business models at the time, however we weren't even registering as a good option for any of the the top 25% of students.
Fast-forward to today, where at DeepLearni.ng we are seen as one of the sexy companies in a sexy industry (with an attention grabbing name) and our luck has slightly changed, however we have lost some of the best talent (both co-op and full-time hires) to offers from the valley.
Of course, this is not new for companies in Canada, especially in the GTA and Waterloo, as these students have been conditioned not only by the media, the tools they use, the adoption of some of these valley companies' name into not only popular culture, but even into the dictionary, and you have a perfect storm of events that have led to our best and brightest (tech) students leaving, both during co-op terms and, later as full-time hires, to two of the of high(est)-tech sectors in the world, #Silicon Valley and Seattle.
I can't be sure how all of this started and my hypothesis may be way off, but UW and UofT have been seen by the high tech sector as feeding grounds for decades. So much so in fact that #Google has been in Waterloo for over 10 years now (Google does .ca) starting with a mere 4 employees and growing its presence to well over 400 with over 60% of these being from our local universities.
Toronto has also been selected as the only non-US city in Amazon's bid for a new (secondary) HQ, and there's a reason for this, and of course, it's not our balmy weather (as one LinkedIn poster wrote in response to my Canada's Brain Drain post) nor is it because of our super friendly tax code (although for a large employer like #Amazon, that could still be the case); it's solely because we have a huge talent pool of super well trained, entrepreneurial young adults that companies want to tap into.

Recently (September 2017), UofT was named (Canada's) most innovative university by Reuters and is the school nearest to the US in these rankings that would have mass appeal to its students.  It of course makes sense that our brightest and most innovative would go to high paying, high tech, well funded and innovative companies – something we lack in Canada.
Co-ops and PEYs lead the way
With all this focus on the GTA, there must be a reason, right?  Well, as Google's entry to Waterloo will attest, it's all about tapping into our students and soon to be grads.  The strategy, get them all riled up about working for a company that they all know (and use on a daily basis) and then slowly pull the really good ones out of the Canadian ecosystem and into the mother-ship.
Below you can see 2017's co-op availability at University of Waterloo (from their JobMine installation) – courtesy of reddit.
| | | |
| --- | --- | --- |
| Location | Postings | Openings |
| Toronto | 992 | 1492 |
| Waterloo | 285 | 556 |
| Mississauga | 195 | 315 |
| Ottawa | 185 | 263 |
| Kitchener | 137 | 273 |
| San Francisco | 88 | 127 |
| Vancouver | 81 | 102 |
| Markham | 68 | 99 |
| Chalk River | 64 | 73 |
| Guelph | 44 | 107 |
And the number of applications per job opening (per location):
| | |
| --- | --- |
| Location | Applicants per Opening |
| Fremont, CA | 217 |
| Venice Beach, CA | 174 |
| Redmond, WA | 156 |
| Dublin, Ireland | 145 |
| Mountain View, CA | 144 |
| Tokyo, Japan | 132 |
| Picton, ON | 114 |
| Cupertino, CA | 113 |
| Fergus, ON | 95 |
| Sunnyvale, CA | 94 |
Of course, this is aided by the focus of the two universities (based on student demand – as they are truly a business in the end) on the valley itself.  Case in point:
as Waterloo researchers head to Silicon Valley for the American Association for the Advancement of Science annual meeting Feb. 12-16. On Thursday (Feb. 12), Waterloo hosts the Waterloo Innovation Showcase and Reception in San Jose, CA. — an opportunity to demonstrate how research and entrepreneurialism flourish in the Waterloo ecosystem.
As per a recent co-op survey of students at both universities, the top workplaces in the valley that hire students are:
Yahoo (now known as Oath)

Google

Tesla
This is far cry from years past when our major employers (during my co-op years) were in fact RIM, Nortel Networks and the Canadian Government.
The fall of Nortel and RIM just did not help
As mentioned above, this wasn't always the case.  In the early 2000s, before there was (wide adoption of) Google, Facebook, Amazon, etc… we did have a bunch of super awesome places for our students and grads to work in. In those days, most of us wanted to be employed in places like Nortel Networks, Corel, RIM, OpenText and a few of us still with the Canadian Government.  Back in those days, these employers (and businesses) flourished in Eastern Canada and really held their own versus US companies.
UofT at the time (in the early 2000s) had a critical mass of students going to PEY at ATI Technologies, which was, at that time, very competitive against nVidia.
Unfortunately (for Canada mostly), millennials never got a chance to work for any of these as their management made bad decision (and mistake) after bad decision, leading these huge (market leading companies) to flounder, die off, go brankrupt or become irrelevant (and un-sexy), well, all except for one, OpenText (although no one really thinks of them in the same breath as any of the FANGs).
The FANGs (Facebook, Amazon, Netflix, Google) are freakin' sexy
Not to mention other great employers such as Intel, nVidia and #Microsoft.  Of late, many of these have opened up shop in Canada as well and are not drawing our talent away from the GTA (at least during their school years), however to really move up in those organizations, our greatest assets do end up going to the US, to the actual headquarters.
Why do students flock here?  Well, first of all, these companies basically provide the majority of all the technology that millennials use on a daily basis:
Notice in the above that the only companies represented are Amazon, Google, Facebook and Apple (the FANGs). It has not only become a preference of theirs, it's now embedded into the cultural fabric and makeup of our youth (especially the tech savvy students).
This is going to be very difficult to overcome, it's really a David vs Goliath predicament that Canadian employers are in these days.
What can be done
I think that first and foremost, we need to invest and invest heavily into our high tech sector, we are definitely too cheap and risk averse in Canada and this leads to innovation stalling out in Canada where it could have flourished if there were good mentors, models, Angel investors, Venture Capitalists, etc…  I've written about this in part II of this series – which you can read here.  As my friend Gus wrote in a reply to a tweet of mine recently:
Fun fact – I think SoftBank invested more dollars into a single deal with WeWork last year ($4.4B USD) than the entire Canadian VC ecosystem ($3.2B CAD)  – Gus Melo
Next, it would be great for technologists (I'm speaking to all other CTOs in the country) to actually take the "T" part of that title to heart and look to lead rather than follow.  I have been previously led by many CTOs (and know of many others) who are operational CTOs and really provide not technical knowledge, know-how or leadership to the organization.
Lastly, I believe that we have to stop being frugal with our salaries in Canada.  I know that I could have been making more at Google when I interviewed with them in 2006 than I have made at nearly any of my jobs throughout my career, all in Canada, and that is a shame. In 2006, I was 5 years out of University of Toronto, really bright, but terribly inexperienced, and yet Google was willing to pony up and pay me what they thought was fair value, something that I believe I have never seen in Canada.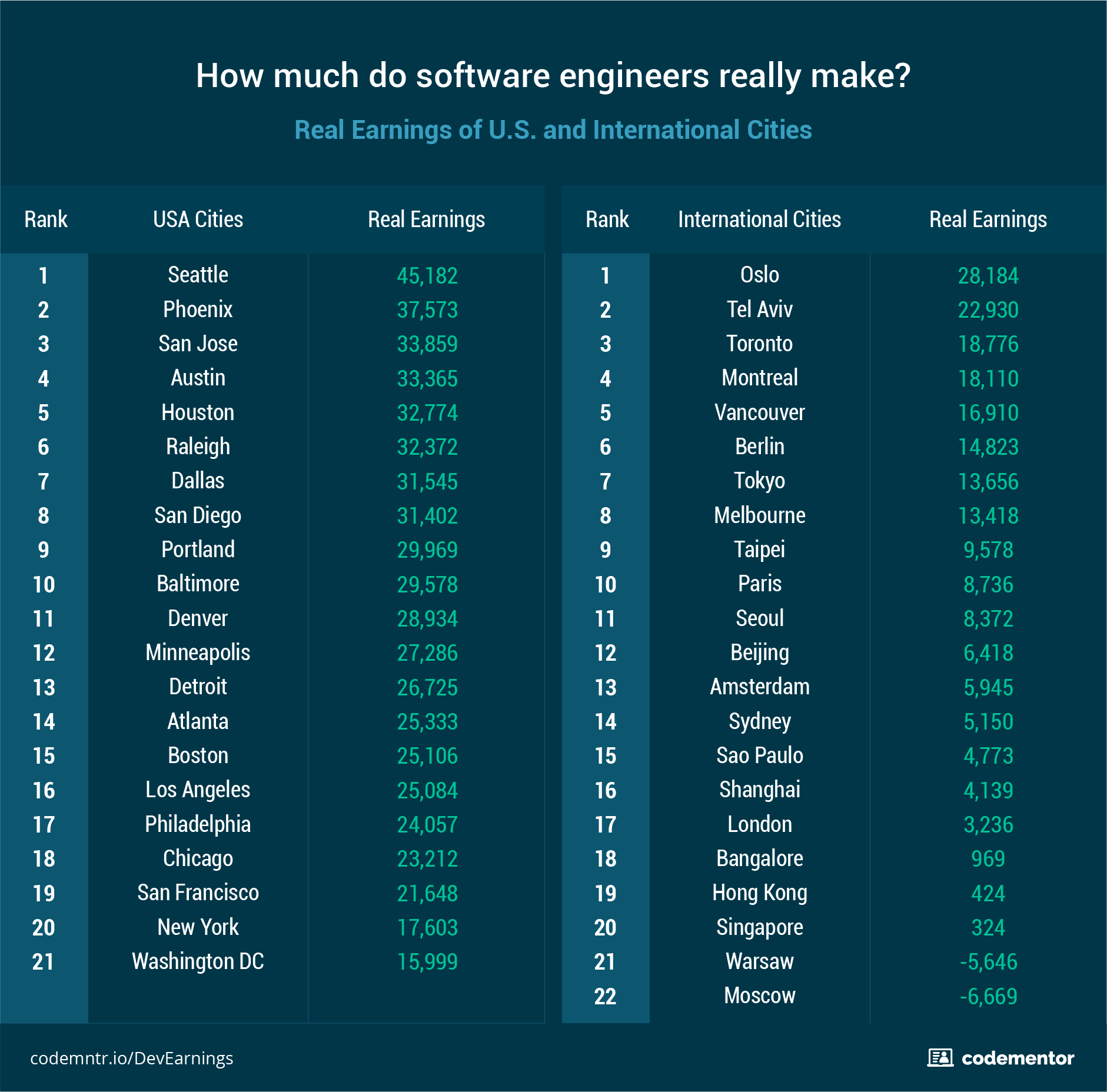 In my next post, I will examine how Canada began to turn things around with better accelerators and incubators and then how it went on to start being seen as a powerhouse of AI talent , following that will be the finale which will chronicle how Trudeau and Canada is looking to combat all the issues mentioned in this series.  See you here next week, right around the same time. 
University of Waterloo and University of Toronto students' obsession with the valley